Here's Abby's birth announcement, just in case anyone's interested. And just because I'm pretty proud of me and the husband, I took the top picture and the husband took the bottom one! Yay for us finally learning how to use our camera! Now if only we could figure out a time/idea for a good Christmas/New Year's card picture...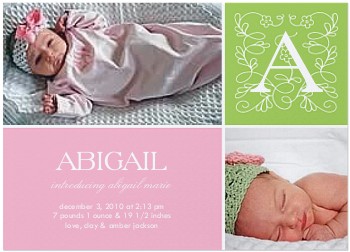 Storybook Setting Birth Announcement
Happy Monday, everyone!