Happy almost Friday! Since
Mrs. Fulmer
is back, it's time for Thoughtless Thursday!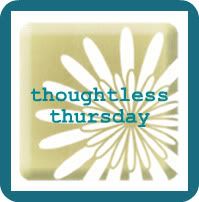 So, because the husband got to keep our niece today and I'm super jealous because I missed all the fun and had to go to work I decided to do a post all about Miss Maddie. We pretty much think she's the cutest thing ever!
May 30, 2009 - just an hour or so old
2 days old - holding mommy & daddy's hand
And there you have it - the cutest 15 month old ever (or at least IMO)! Wanna play along? Head on over to
the Fulmer's
and link up! See you tomorrow!