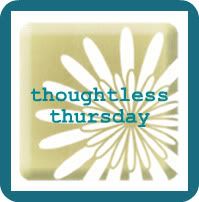 First, sorry about my unexpected absence yesterday - I was just plain busy! :) Now on to Katie's fabulous Thoughtless Thursday!
These are pictures from our trip to Destin from 2 years ago - oh, how I wish I was at the beach right now - with the in-laws and 2 other families. We had such a great time! FYI - next year's mini-reunion is tentatively scheduled for the Caymans! Yay - I can't wait!!!
Where we could be found all day every day
That's all I have for today. Happy Thursday, everyone - Friday's almost here!